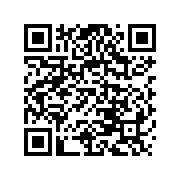 Annual Membership Dues
Payment is for your annual membership dues of $52. The Membership Dues cover administrative costs for our fiscal year beginning January 1st - December 31. As a registered 501c3, your dues are tax deductible and you will receive an email receipt to the email address used in the payment.

On behalf of the law enforcement executives that make up the membership of the Houston Area Police Chief's Association we would like to invite you to join our growing organization. Currently in the Houston Metropolitan Area there are over 180 law enforcement organizations that employ tens of thousands of dedicated police officers, deputies, constables and troopers along with thousands of professional support staff employees. Our combined budgets total nearly a Billion dollars annually.
Our goal is to utilize our collective voice to help strengthen and improve the efforts that our departments provide to the citizens and businesses that live and work in the Houston Metropolitan Area. As an organization we are a section of the Texas Police Chief's Association and support the 8 counties that surround the City of Houston.
Our organization meets monthly on the 4th Tuesday of the month. The monthly luncheon business meeting provides for the opportunity to network, discuss emerging issues and hear from a relevant guest speaker. The luncheons are sponsored by various law enforcement vendors that assist in identifying the newest and best emerging tools, technology and equipment. Meetings usually last approximately 90 minutes. Committee reports include TPCA updates, legislative updates and other local and national priorities of our membership. Of most importance, is the opportunity to meet fellow area law enforcement executives from municipal, county, ISD, state and federal agencies.
We hope to see you soon at one of our monthly meetings.